As part of Netanyahu's government settlement policy, Israeli occupation authorities, on Tuesday, 14-11-2017, handed farmers from the village of Shufa, orders to confiscate more of their lands in favor of expanding the settlement of Avnei Hefetz located on the two villages of Shofa and Kofr Al-Labad.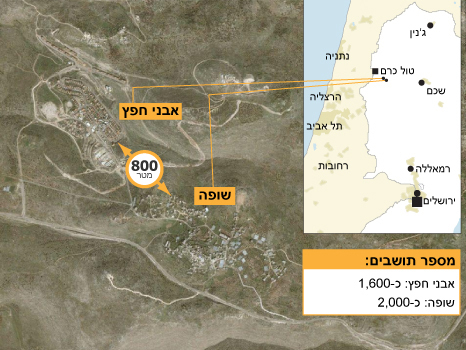 The plan to expand the settlement includes construction of playgrounds, construction of roads, establishment of recreational areas and sports venues, solely for settlers interests.
Farmers are gravely concerned about the ongoing occupation confiscations of the rest of their land, which is their sole source of livelihood. They also fear the expansionist occupation plans of this colony which forcibly steal their lands.