An Israeli military court refused on 3-12-2018 to compensate Palestinian Doctor Izz al-Dein Abu Al-Eish, who worked in the Israeli hospital of "Shiab", and whim 3 daughters were killed during an air strike in Gaza in 2009.
As a result of the strike, Bisan 20 year-old, Mayar 15-year-old, Aya 14-year-old, and their cousin 14 year -old, were killed. Two other daughters of the doctor, Shaza and Rafa, were wounded severely.
The court claimed that the murder of the girls took place within an "war operation" and that the "state" doesn't bear responsibility of what happened.
The soldier who killed them. said: "I saw people watching the Israeli occupation forces from inside the house. I thought they were resisting. The officer ordered the shells to be fired at the house, which later turned out to be a house of civilians.
The military court acquitted the occupation soldiers of the charge of negligence, claiming that the circumstances surrounding the soldiers' actions required them to act the way they acted.
In the wake of the disaster that stroke his family, Dr. Izzedine Abu al-Aish left the Gaza Strip with family members and remained in Canada.
The doctor said: "The compensation funds will be allocated to the establishment of a society, to commemorate his daughters". and "It will finance higher education for Palestinian girls".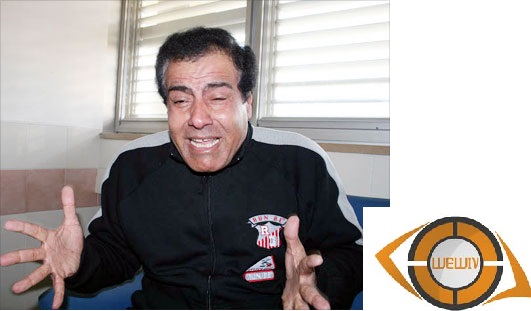 Doctor Abu al-Aish asked in a sad voice: "Is not this injustice to slaughter them without any fault? Israel has not only killed my daughters but killed everything that is beautiful in this world."
In sum, the fact is that occupation government, its army, and judiciary system, are all partners in violating the right of Palestinians in life, without impunity. The life of Palestinians remain held according to a mood of a soldiers who's finger is on trigger, protected by racist judiciary system.