Yedioth Ahronoth newspaper reported that rabbis in religious Zionism issued on Sunday 6/1-2019, an advisory opinion to support extremist settlers in Yitzhar settlement, south of Nablus. They traveled to Rehalim settlement to teach the boys at the Jewish religious institute "Yeshivat" on how to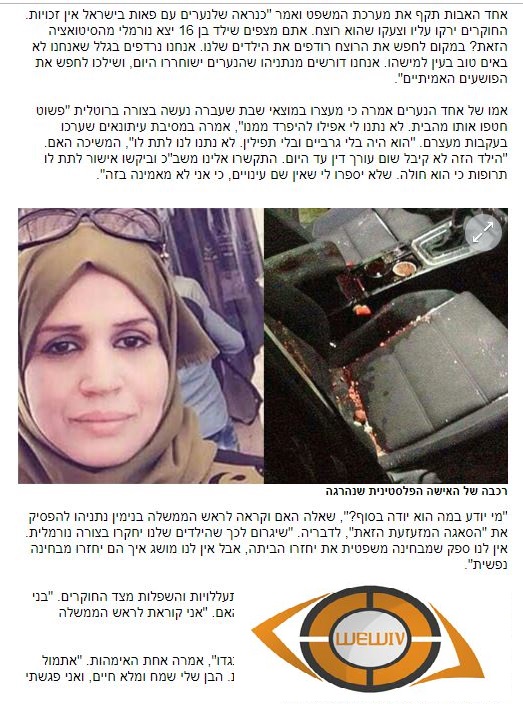 behave if they were interrogated following the martyrdom of Palestinian citizen Aisha Rabi after settler gangs targeted the vehicle by which she was traveling with her husband near the Za'tara military checkpoint on Friday October 10, resulting in her martyrdom after being hit by a stone in her head.
The advisory opinion was issued within the so-called Jewish law of "saving oneself" on Saturday, the day when Jews are called to do nothing. The advisory opinion meant retroactively allowing a group of settlers to travel by car from Yitzhar settlement to Rehalim settlement on Saturday, after murdering Rabi. The group was headed by the terrorist Meir Ettinger.
With the aim of "guiding the suspects of killing, who are studying at the Alchevah Institute, how to prepare for an investigation in case of their arrest."
Rabbi Dov Lior, the head of extremist rabbis of Zionism, and Rabbi Yehoshua Mordecai Schmiden, rabbi of Shavei Shomron settlment, signed the advisory opinion.