Terrorist settler who burned a whole Palestinian family is preparing now to join Israeli occupation forces. (If he was a Palestinian, he would continue his life in prison, if not killed).
Under the title of "New Page of A", Yedioth Aharonot newspaper published a report about what it calls "the new road" for one of the perpetrators of burning Dawabshi family crime, in the town of Doma, which took place in 2015.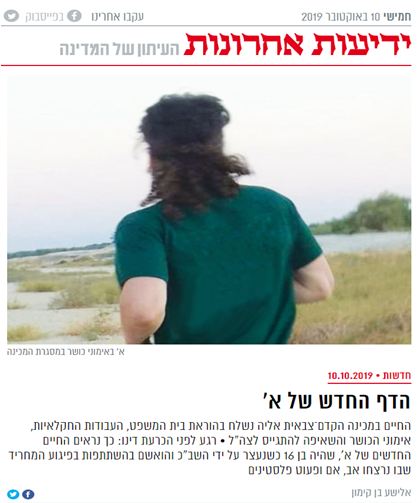 The attack in the town of Doma took place in 2015, where a terrorist settler gang attacked Dawabshi family at night, and burned the house while its residents are in inside it. As a result of the crime, Saed and Reham Dawamshe, as well as their children saed, were all burned to death. One child 4-year-old survived the crime but suffered severe burns.
 Yedioth Aharonot noted that the murderer "A" was involved in the crime with the main accused Ben Oleel. It also talked about the court's decision to remove his confession, as well as the deal reached between public prosecution and the murderer before 5 months to dismiss the accusation of planning for a murder crime in Doma and replacing it with plotting for a racism-motivated crime. However, his membership in a terrorist organization has been controversial and will be judged in the court soon.
It is trustworthy to indicate that the "insurgency" of terrorist settler is the perpetrator of the crime.