The Israeli Information Center for Human Rights in the Occupied Territories (B'Tselem) noticed a sharp rise in the demolition of Palestinian homes in occupied East Jerusalem.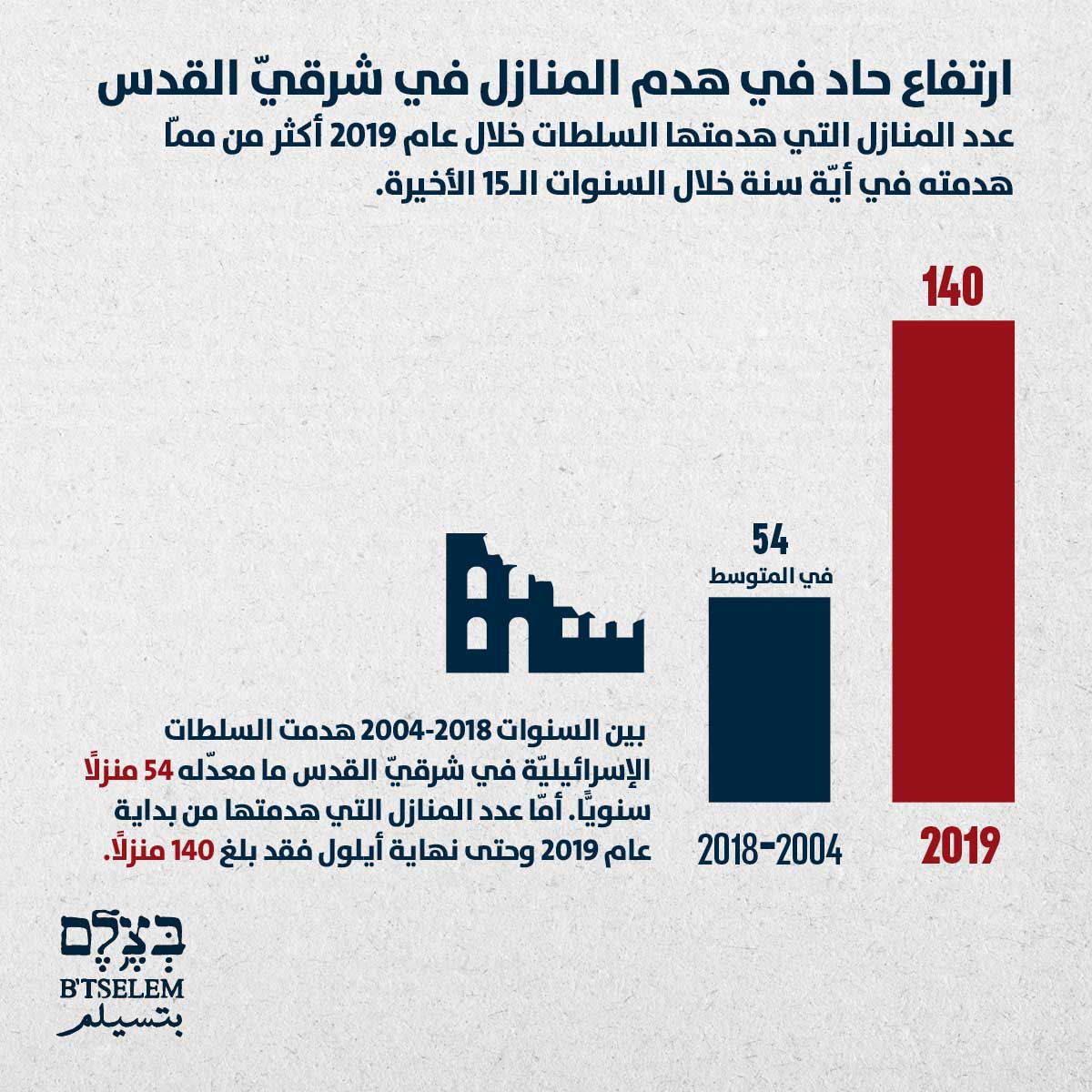 The center pointed that the number of houses demolished by the Israeli authorities in 2019 was higher than in any year during the last 15 years.
In this regard, between 2004 and 2018, the Israeli authorities demolished an average of 54 houses per year in East Jerusalem, while the number of houses demolished since the beginning of 2019 until the end of last September amounted to 140 ones.
According to the center's documentation, the occupation authorities demolished 964 houses in East Jerusalem between 2004 and 2019, leaving 3,118 Palestinians, including 1,671 minors, homeless.
During the same period, the Israeli occupation municipality forced 28 Palestinians, including 10 in 2019, to demolish their houses by their own.