18 December 2017
Mohammed Tamimi shot in the face with rubber bullet by Israeli security forces during protests over US Jerusalem move.
The wounded Palestinian boy underwent a six-hour procedure involving seven surgeons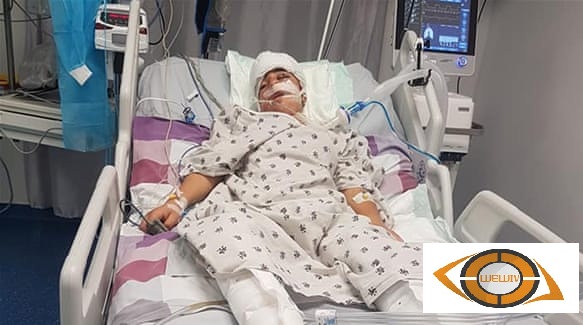 A 14-year-old Palestinian boy has been placed into a medically-induced coma after Israeli soldiers shot him in the face with a rubber bullet during a protest against a US decision to recognise Jerusalem as Israel's capital.
Mohammed Tamimi was shot at close range in the village of Nabi Saleh in the occupied West Bank on Friday, according to witnesses.
"The blood was pouring from his face like a fountain
The doctors removed the bullet, reconstructed his jaw and placed him into an artificial coma for 72 hours.
"His situation is very bad,". "Doctors fear he may have suffered damage to his sight and hearing."
'These bullets can kill'
Rubber bullets are widely deployed by Israeli security forces as a "crowd control weapon" in the occupied West Bank, prompting an outcry from human rights groups and activists who say they are too lethal to be used to break up protests.