Israeli Government Agreed in 2017 to Build 11,000 settlement units in the Occupied West Bank
In recognition of Israeli occupation government's policy, led by Netanyahu, as a settlement government, aimed at strengthening settlements on the occupied West Bank, minister of the occupation army, Avigdor Lieberman, according to Maariv newspaper, said during a tour in the settlement of Etzion, south of Bethlehem, on 27-3-2018, that "The momentum of settlement building in the west bank must always be is at a high pace".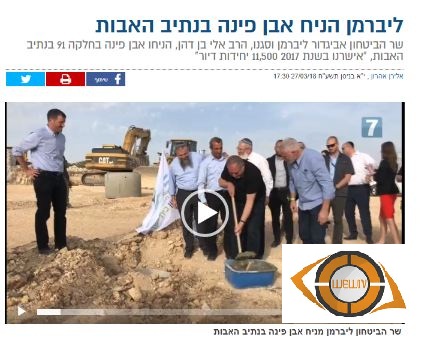 Lieberman added: "In the year 2000, there was no such momentum. I say it is our responsibility to be in the picture, a better government for settlement in the West Bank."
He also said: "When I look at the figures, we agreed on 2017 to build about 11,500 settlement units, and I hope this momentum will continue".