In a continuation of the occupation violations in occupied Jerusalem
Video and photos – the third during this month …. the occupation arrests Jerusalem governor Adnan Ghaith
The Israeli occupation authorities have arrested today, Sunday 25/11/2018 the governor of Jerusalem, Adnan Ghaith, after raiding his house in Silwan town in occupied Jerusalem, and took him to one of the detention and interrogation centers of the occupation intelligence.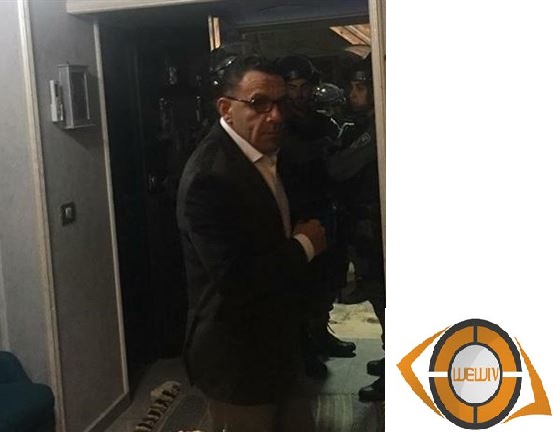 This arrest is the third of its kind against Jerusalem's governor this month. The Israeli occupation authorities also imposed a travel and movement ban on the Minister of Jerusalem Affairs Adnan al-Husseini and the Governor Ghaith.
The so-called "commander of the central region" issued a military decision on the eighth of this month against Ghaith, preventing him from entering or presence in the West Bank for six months.