Emphasizing the racist Israeli government's attitudes, and according to the report published by Haaretz newspaper on 29-11-2018, the Israeli Ministry of Interior supported the statement issued by the Members of the Municipal council of Afoula, in which they sworn last week to preserve the "Jewish character of the city", which means banning Arab residents from the city.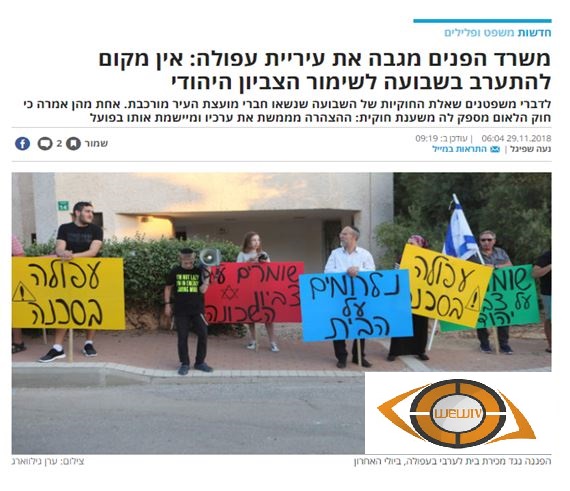 Dr. Manal Jobran, professor of law in Bar Ilan University, she said the aforementioned statement "contradicts with the basic law of the dignity and freedom of humans".
she also noted that "article 7 of the national identity law stipulates that the state sees the settlement is a national value, and make efforts to support that".