On Friday, 11-1-2019, the Israeli police supressed a demonstration in Haifa city that started to reject an exhibition of drawings and statues that offends Jesus Christ and the Virgin Mary.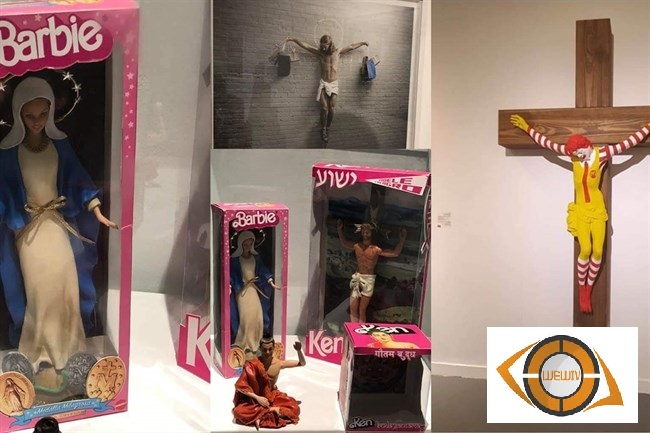 Dozens of Christians and Muslims took part in the demonstration in front of Haifa Museum. Activists demanded the removal of offensive figures, but occupation police attacked them and dispersed them by tear gas and sound bombs.
The Council of Catholic Church Heads in the Holy Land deplored "such behavior towards the greatest symbol of the Christian religion".
"The abhorrent use of our greatest Christian faith that the exhibition displayed is wrong and unacceptable and affects the feelings of many Christians and non-Christians," the council said in a statement.