With a terrorist motivation, a terrorist Israeli settler killed a Palestinian mother just because she was a Palestinian! He was not judged with a life sentence and his house was not demolished.
After the Israeli court's decision in Al-Lid, It is expected that Israeli authorities will release the terrorist settler who killed the Palestinian mother Aesha al-Rabi, and place him into house arrest.
Aesh Al-Rabu, 45-year-old, a mother of 8 sons, was killed in 10 October, 2018, as a result of an attack initiated by settlers who attacked the car was being driven by her husband while returning home from Hebron. At that time, the martyr was in her way accompanied with her husband and daughter (9-year-old) to the town of Bedia. As the car was approaching the Zaatara military checkpoint near Nablus, the aforementioned threw a rock toward the car, the front glass was smashed and the rock hit the woman in the head strongly in front of the eyes of her family.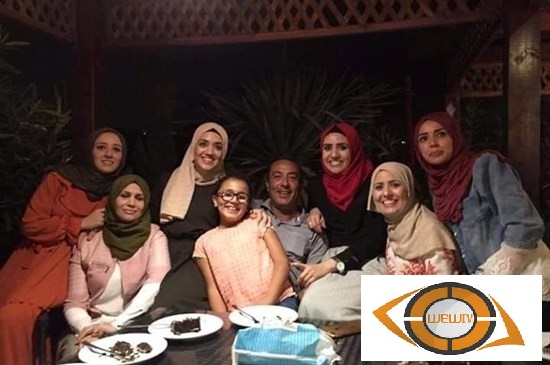 According to the indictment, the accused settler, accompanied by other settlers, were positioned on a hill near Street 60, carrying a large two-kilos rock, using such rocks to attack other Arab travelers and cars.
The accused settler is a student at "Bari Haaretz" religious institute in the settlement of Rahaleem, north of the West Bank. He was accused of premeditated murder because he deliberately threw a rock on a car. Thus, All acts done by the settler was implemented in the context of "terrorism acts".
The Lid cour judge said "Despite of the dangers of the crime and the possible conviction, the settler still can go to his grandparent's house in Kfar Saba".
A group of senior rabbis of Religious Zionism had published a letter demanding Israeli public to donate to the settler who killed Aesha al-Rabi.
The rabbis issued a legal religious opinion that supports extremist settlers of Yesthar, south of Nablus, who went to the settlement of "Rahaleem" in order to teach settlers of "Yasheva Bari Haaretz"  who killed Aesha al-Rabi, on how to respond while being investigated by Shabak officers.
In the meantime, the Israeli minister of Justice supported the five settlers accused with murdering Aesha al-Rabi, and met with their families.