Nablus – Friday 17/05/2019
A number of settlers set fire to dozens of agricultural dunums near Yitzhar on settlement built on Palestinian land south of Nablus.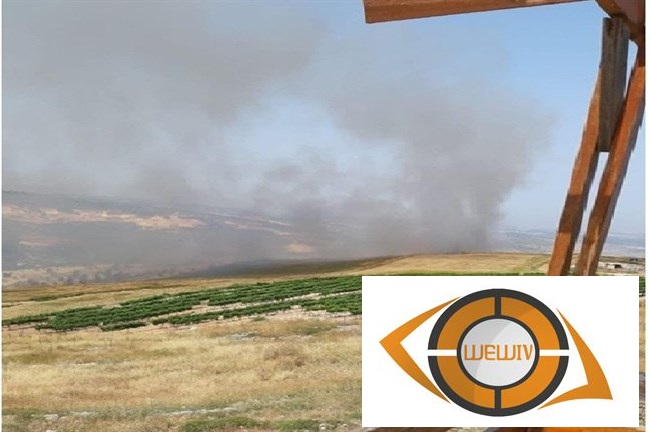 Dozens of settlers from Yitzhar settlement attacked Asira al-Qibliya village in the southern area of Nablus governorate and threw stones at the houses of citizens.
At the same time, a number of settlers attacked Palestinian vehicles by throwing stones near the entrance to the evacuated settlement of Homesh, causing damage to some of them.