"For the sake of peace, it is important to leave the Palestinian Authority in the process of collapse," said Israeli academic Martin Sherman, founder of the Israel Institute for Strategic Research in an article published on Meda.org.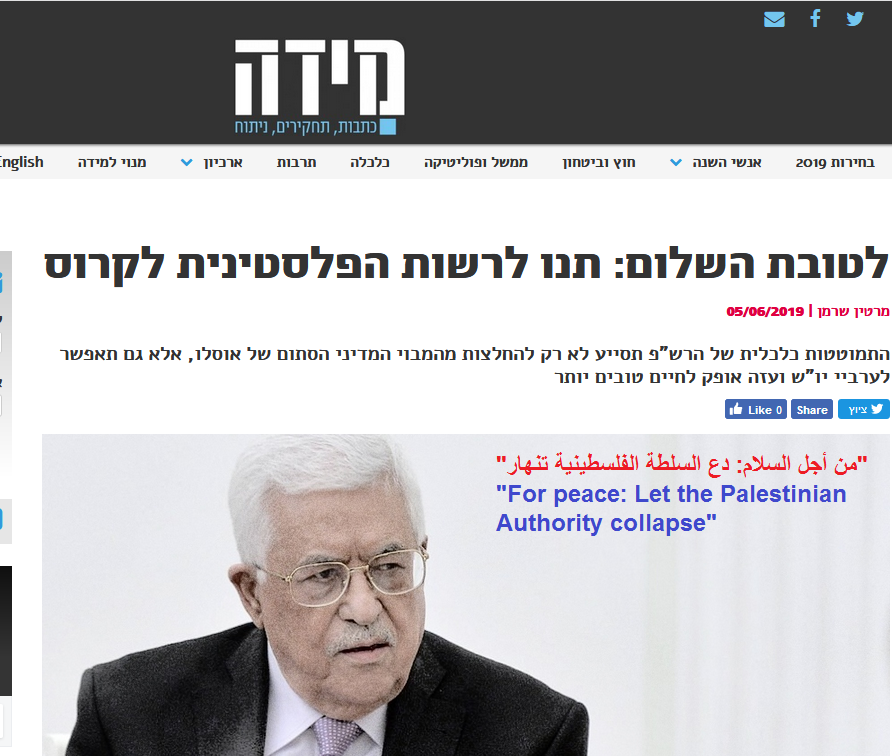 "Israel must see the collapse of the Palestinian Authority as an opportunity that could save it from the threats resulted from Oslo process between the two sides," Sherman added.
"Instead of the Israeli view of the Palestinian Authority as a natural partner for a future peace between them, it must be considered a threat that rejects any settlement with Israel, and if there is a duty or commitment on Israel, it is the acceleration of the collapse of this authority and its fall," he confirmed.
He added that "there are other Israeli options in the event of the collapse of the Palestinian Authority, including the search for the possibility of starting displacement of Palestinians outside their land to volunteering rich countries to receive them, under the death of the Palestinian state dream and the decline of the two-state solution."