British investigative journalist "Asa Winstanley" highlighted Israeli oppressive procedures against Palestinians amid Coronavirus outbreak, in a report published in the British magazine Middle East Monitor. Winstanley described the Israeli oppressive procedures as a "military dictatorship" practiced against the Palestinian people, including workers.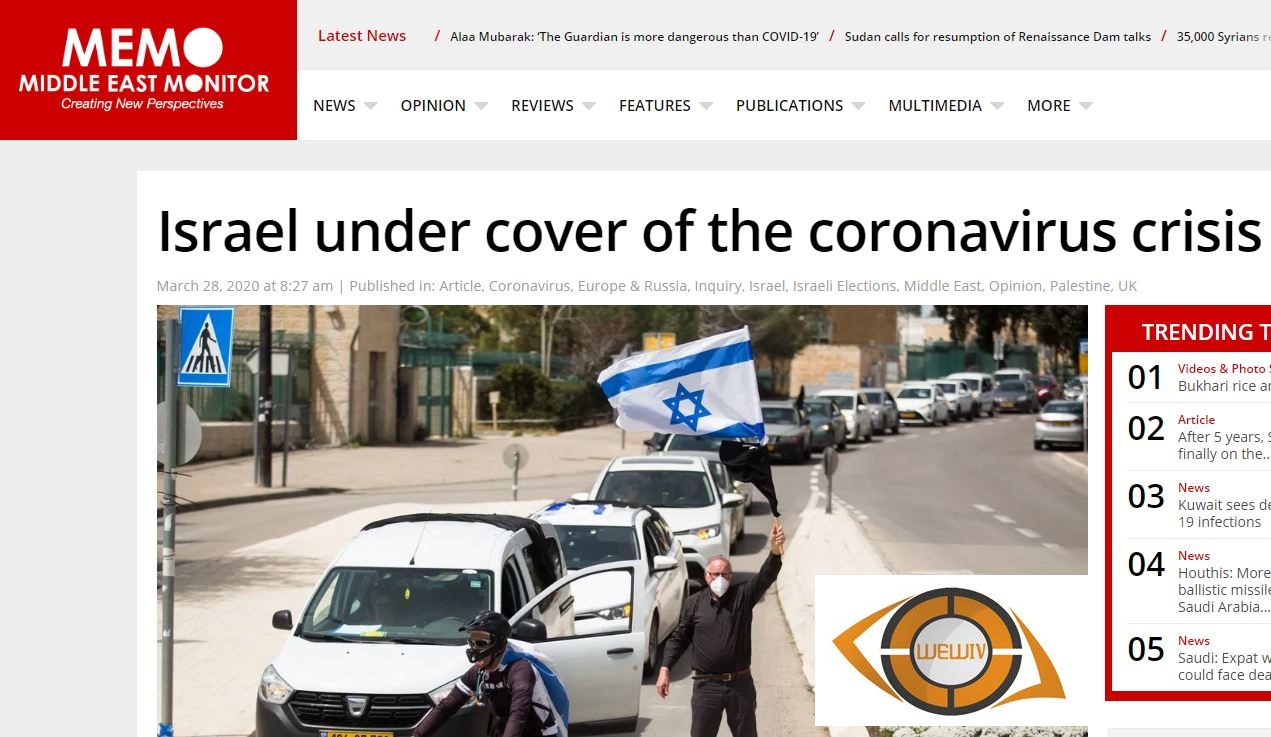 In a "horrific" aggression, A video published in social media websites earlier this month showed Israeli occupation forces deporting a Palestinian worker by throwing him out next to a road in the West bank near an Israeli checkpoint. The Israeli occupation policy has been continues, while Israeli soldiers continue to attack Palestinian residents, as well as night arrests, murders and other violations. The only change now is perhaps that soldiers only need masks.
Only few people paid attention to a bill introduced to Knesset earlier this month, indicates to many worries. This bill was initiated by Likud politicians led by Benjamin Netanyahu, calling for annexing large areas of the West Bank. It seems that the new Israeli government is just paving the way to such a bill.