Russian-language Israeli Channel 7 said that "minister" Rafi Perets visited the settlement of "Kiryat Arba'" in Hebron.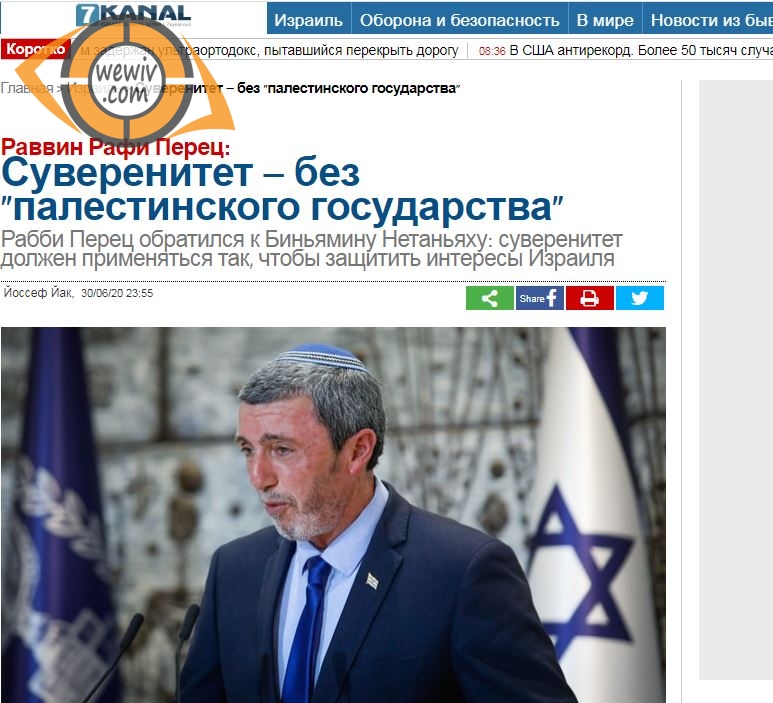 During his trip, Perets said: The people of Israel will see and realize that Hebron is hours, while David Ben-Gurion said "Hebron must be sister of Jerusalem".
The Israeli minister talked about his position on annexing Palestinian land, saying "this is a good opportunity for prime minister to protect Israel without a Palestinian state".