Emphasizing settlement policy – only settlement – adopted by the state of occupation and Netanyahu government, minister of settlement in Netanyahu government confirmed saying "no to a Palestinian state".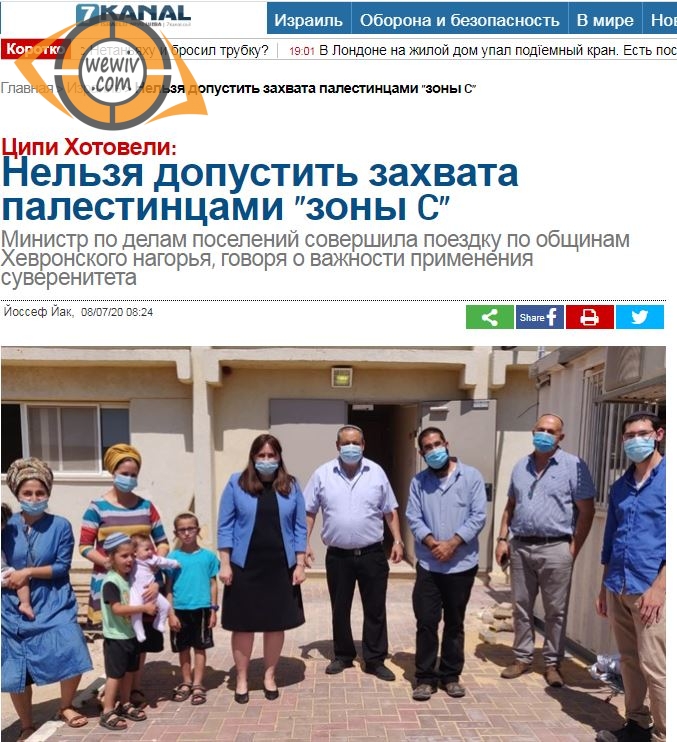 Tuesday 7-7-2020 – Israeli minister of settlement, Tzipi Hotovely, visited the so-called "Regional Settlement Council" (Hebron Mount) accompanied by head of the council "Yohay Damri". She also visited some of the settlement complexes there.
Hotovely said during the trip "It is so important at this time to enhance settlement and prevent Palestinians from controlling area C".
Both Hotovely and Damri said that "important items" in any future plan are: Yes to sovereignty, no to a Palestinian state, no to settlement enclaves, no to settlement freeze".