On Friday, January 13, 2023, settler gangs attacked a group of Palestinian youths and foreign solidarity activists, while they were participating in a "tourist track" in a mountainous area near Al-Auja town, north of Jericho, east of the West Bank.
Eyewitnesses stated that a number of settler gangs attacked young men and foreign solidarity activists with "batons" and beat them, which resulted in a girl being hit in the head after being hit directly by a settler.
A young woman, Nebal Farsakh, one of the participants in the track, reported on her Facebook page; that the settlers attacked the activists during a "walking trip" between the mountains in the Al-Maarajat area, noting that they were beaten and threatened with death.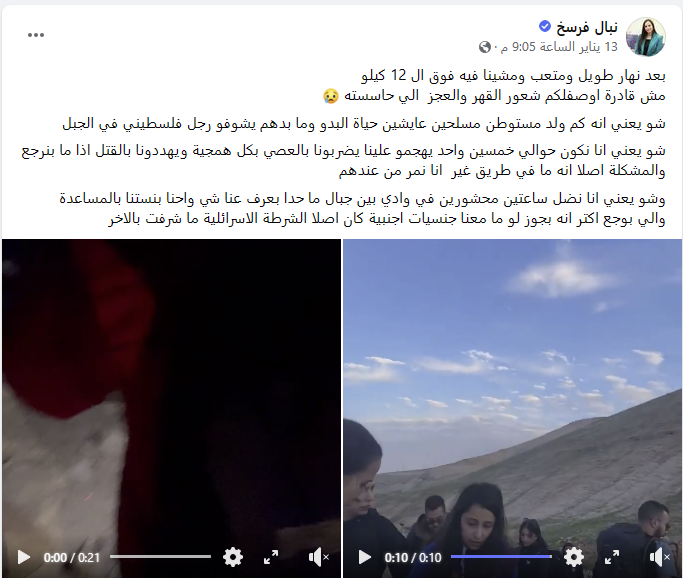 Thaer Nujoom, a human rights activist in Al-Auja, said that a group of young people, accompanied by foreign solidarity activists, were on a tourist track near the village, and were surrounded by a number of extremist settlers. They startled the Palestinian activists by beating them with sticks and spraying pepper gas on their faces.
He pointed out that the assault also resulted in the injury of a girl of Italian nationality with fractures and bruises in the hand, in addition to the injury of a number of young men with bruises and burning gas on their faces.