Twitter deleted the post of the Israeli MK who said the soldiers did a 'good job' in the deadly Jenin raid and wrote in his tweet:
Nice and professional work for the fighters in Jenin. "Keep killing them".
Referring to Thursday's raid in Jenin in which Israeli forces killed 10 Palestinians.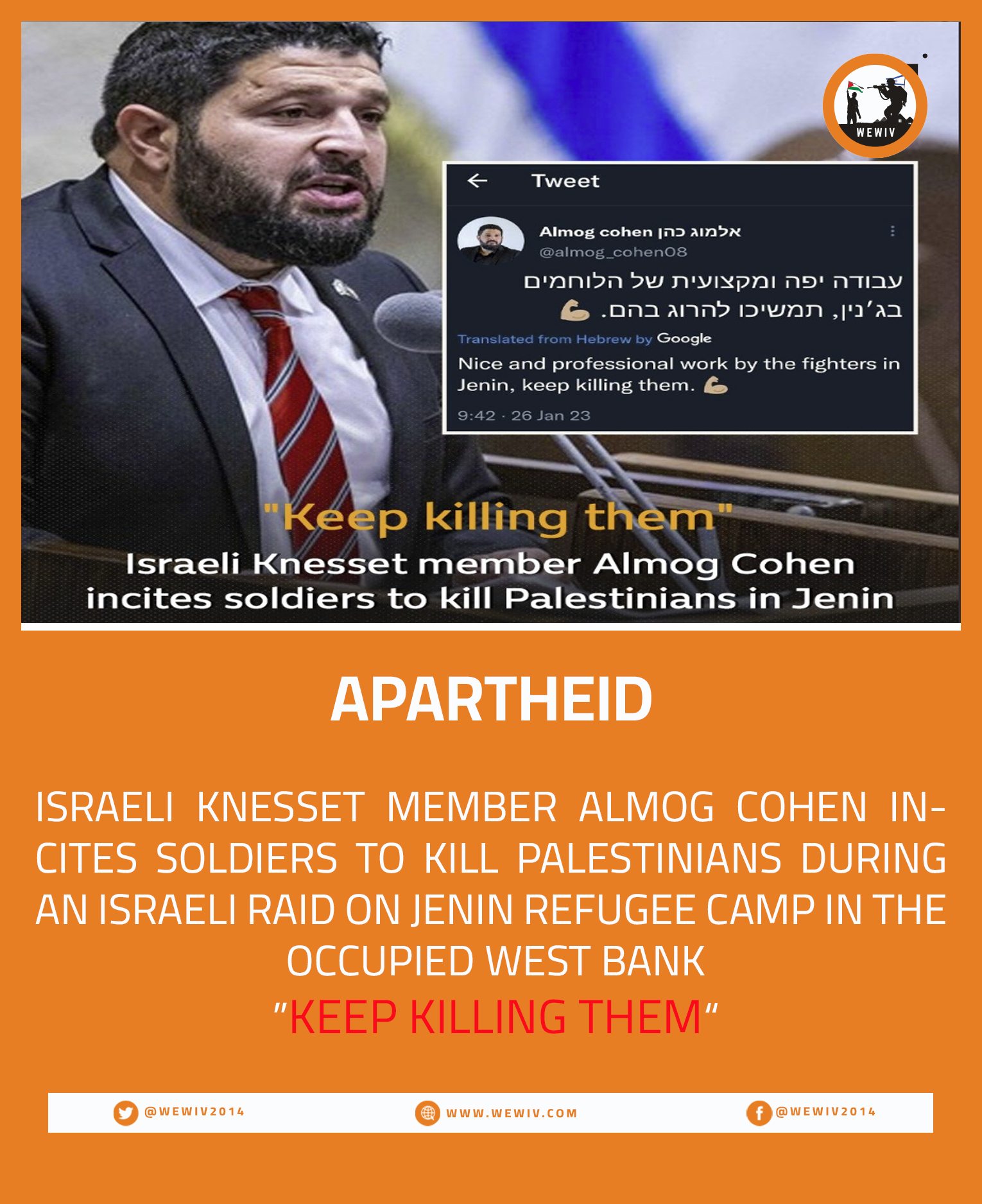 Almog Cohen of Otzma Yehudit said his account was suspended for 11 hours and tweeted: "This is silencing of the worst kind."
Earlier, Cohen wrote on Twitter that he "expects that the reaction against Hamas after the rocket fire on southern cities will be disproportionate."