What is so-called Building and Instruction committee, belonging to occupation municipality in Jerusalem, approved on Wednesday 7-11-2018 building 640 settlement units in the settlement of Rama Sholomo located on Palestinian lands in the town of Shufat, north of occupied Jerusalem.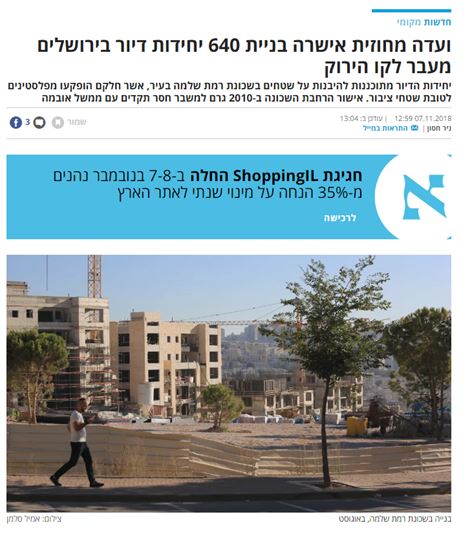 Haarets newspaper said that the lands in which new units will be built are private Palestinian lands, some of them were confiscated from Palestinians under the pretext of using them as public places.
One Israeli researcher commented on the issue and said: "These are not extremist settlers in the settlement blocks in Nablus hills, but the state institutions that work in Jerusalem". He also said that this "decision is another evidence that Israel control over east Jerusalem is a system based upon extreme discrimination".