Occupied Jerusalem
Monday
21-1-2019
Israeli army and intelligence attack the festival of Golden Jubilee of Al-Maqased Hospital, marking the anniversary of half-century long establishment of the hospital, located on Zaytoun mountain since 19876
Israeli police dispersed the festival and prevented attendees from attending al-Maqased college, while detained administrators and doctors and guests in the attached hall of the theater, before closing al-Maqased college until further notice.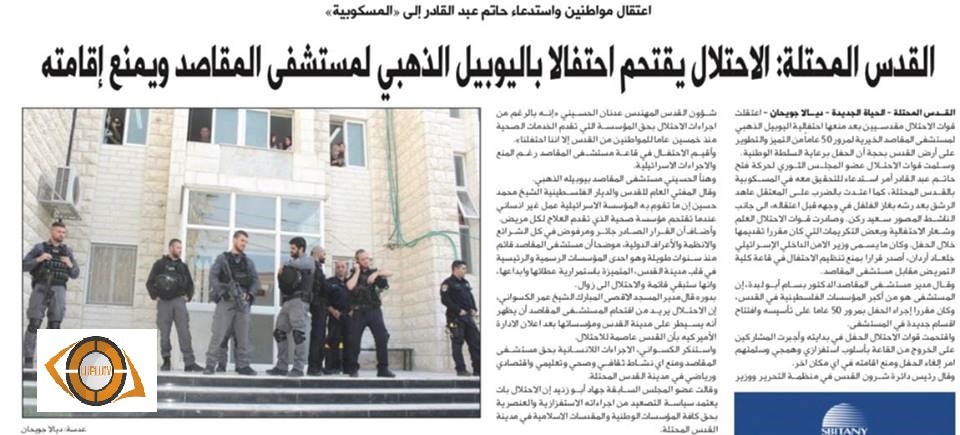 Dr. Asaad Ramlawi said that what happened is a grave violation against a health institution that provides great medical services.
Director of the hospital, Bassam Abu Lebdeh, said "the event was social-scientific-medical aims to talk about the developments and achievements adobe during the past 50 years, but we were surprised with the raid and prohibition decision. It is a barbaric assault by the occupation army".