The family of "Al-Haj" represents a new tale to be entered into the Israeli criminal archive. It tells that a life has changed from love and friendship into murder and destruction. Everything is gone, his house has become a pile of stones and his family members have become corpses.
Yaser al-Haj 25-year-old is a Palestinian citizen from Gaza whose father (Mahmoud al-Haj 52-year-old) was killed, whose mother (Basma Haj 52-year-old) was killed and whose sisters and brothers (Najlaa 29-year-old, Asmaa 22-year-old, Omar 20-year-old, Tareq 18-year-old, Sa'ad 16-year-old, Fatema 14-year-old) were killed by Israeli forces. Yaser has lost all of his relatives except his married sister who lives in Rafah. This guy didn't expect his house to be targeted by Israeli airstrikes as he and his family were not involved with any political activity. Yaser has been traumatized by the death of his family members. Therefore, he appeals to all international courts to follow and support his issue to prosecute the Israeli government and its army which destroyed his house and murdered his family member without any reason.
His life has turned upside down after he became alone. His new life has become very distressing since the death of his family.
Bodies of family members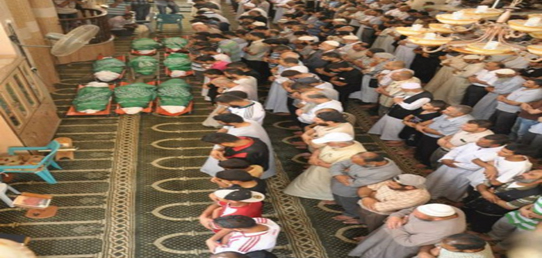 The house after bombing