They set fire to large areas of Burqa land
On Thursday 21/11/2019, settlers set fire to large areas of land of Burqa village, north of Nablus, the lands near the evacuated settlement of Homesh. The Israeli occupation forces prevented the Palestinians from accessing these lands to control the fire.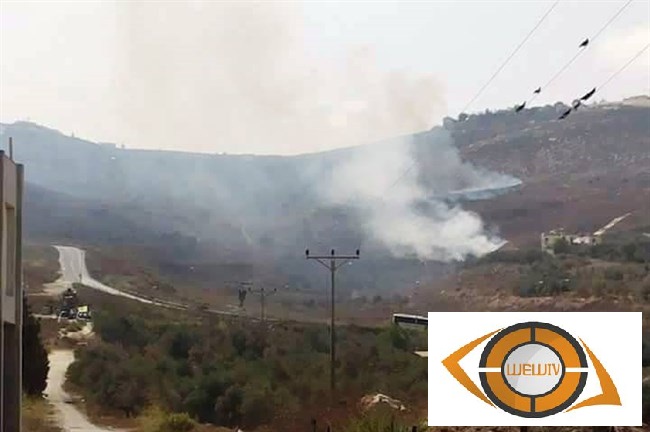 They burn vehicles and write racial slogans in Nablus
At dawn on Friday 22 November 2019, settlers burned several Palestinian vehicles and wrote racial slogans in Nablus Governorate. In Qablan village, south of Nablus, a number of settlers stormed the village, burned a vehicle and wrote racial slogans before they withdrew. They also stormed Al-Majdal village, south of Nablus, and set fire to a number of vehicles belonging to Palestinians and wrote racial slogans.
They attack Palestinian homes in Hebron
Friday 22-11-2019 Settler gangs attacked Palestinian houses in Wad al-Nasara neighborhood adjacent to Kiryat Arba settlement and Al-Sahla Street next to Al-Ibrahmi Mosque in Hebron. As a result of the attacks by settler gangs on the Palestinians, 8 citizens were transferred to Hebron Governmental Hospital for treatment after being beaten and some of them were sprayed with pepper gas.