Ben Ghafir is a 44-year-old lawyer, who lives in the Kiryat Arba settlement in the occupied West Bank near Hebron. He was an aide to the extremist, Meir Kahane
I get from Rabbi Kahane a lot, a lot of good things," Ben Gvir said in an interview last month with the right-wing media site Surujim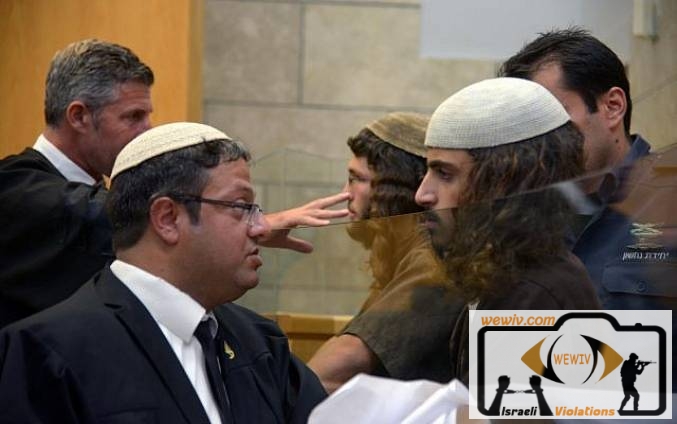 Ben Ghafir worked as a lawyer in some of the most common cases of Jewish terrorism against the Palestinians, as he was among those defended of  the terrorist settlers who burned the Dawabsha family near Nablus.
Itamar Ben Gvir belongs to a faction of  Israeli politicians so radical that it  has been "banned." He is a lawyer known for defending Jewish settlers accused of violence against Arabs, and has roots in the outright racist Kach party, which was founded by the radical American Rabbi Meir Kahane
But now, Ben Gvir and thousands of a new generation of Kahana are on the verge of a political comeback, thanks to Benjamin Netanyahu's need for parliamentary seats in Tuesday's election.
With Netanyahu's support, Ben Gvir's party is preparing to secure its first seat in the Knesset and possibly even a cabinet position in the next government, giving the ultra-nationalist group a foothold in its bid for legitimacy.
The prospect has impressed thousands of Kahanas, who see Ben Ghafir as the kind of  leaders  whose ideology can be made increasingly acceptable to the right-wing voters. It calls for the expulsion of the Arabs, and calls for Israel to annex the entire West Bank.
Nati Smadar of the far-right Lahava group, whose members were convicted of burning mixed schools between Arabs and Jews and protesting at weddings between Jews and Arabs, said: "Itamar is this new generation, a generation that knows that the way to participate in public discourse is to speak positively – not about Arab hatred, It's about the love of the Jewish nation, even though the basic ideology is the same"