16/08/2021 The Israeli occupation authorities seized equipments and photovoltaic cells to generate electricity in the central and northern Jordan Valley region, as part of the policy of ethnic cleansing against the Palestinian residents in this area, in order to tighten control over it and destroy every potential it has.
Occupation authorities also dismantled and destroyed the components of 6 solar energy systems with a capacity of 1.2 kilowatts for each system in the Baziq area, and 3 systems in the Yarzeh region with capacities of 1.2 kilowatts, 2 kilowatts, and 3.2 kilowatts, and inflicted other damages on the facilities inhabited by Indigenous Palestinian population.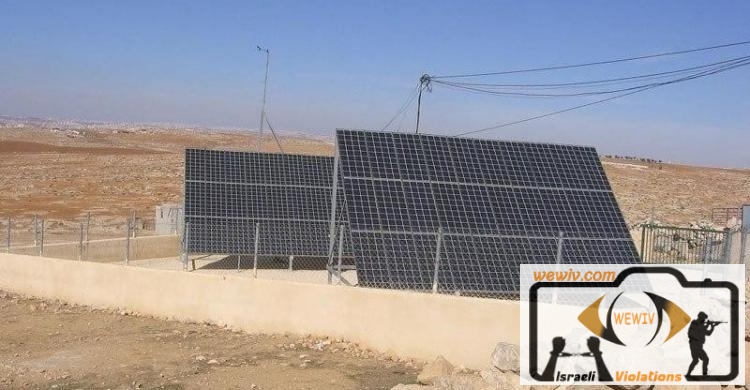 17/08/2021 IOF forces raided Khirbet Ibziq in the northern Jordan Valley and handed 2 demolition notices for two Palestinian families, in addition to a third notice for a Palestinian family to evacuate their home in the 22nd, 25th and 31st of this month for military purposes.