Head of the Jordan Valley settlement council, David Elhayani, told The Jerusalem Post that "the Israeli annexation of West Bank settlements is likely to move ahead in any scenario irrespective of what happens with US Donald Trump's peace plan".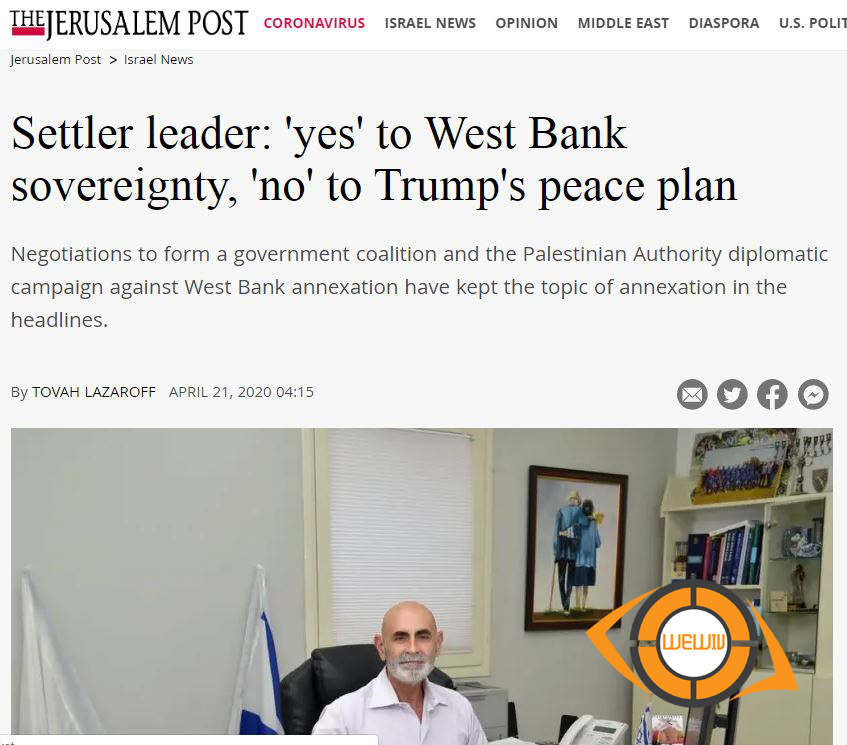 He added that "Prime Minister Benjamin Netanyahu vow to apply sovereignty to the Jordan Valley and the northern Dead Sea, as well as all the settlements established before the publication of the Trump plan. He has to stand by his word".
Elhayani  also said "If this doesn't happen now, it won't happen later on."
He added saying "To go against Israel sovereignty in the West Bank is to go against the religious belief of the evangelicals".
Elhayani also said "there is no any support for a Palestinian state, even a demilitarized one. Who guarantees that once a Palestinian state is created, it will not start establishing an army in the following morning!".
He added that "That right decision is to apply sovereignty to the Jordan Valley, the Northern Dead Sea and the settlements in Judea and Samaria, the government has to pay its moral debt to the settlements, because it was the government that sent its citizens to live there".
Elhayani concluded saying "When I came to the Jordan Valley, no one said to me that I will be here for a year or two, or four or five maximum! the government helped us live here out of the understanding that this was part of Israel".