Rahaf Salman (11 years) from the Jabalya refugee camp, Gaza, whose limbs were amputated as a result of the Israeli airstrike in front of her house, says "I hope my leg returns back, and my hand which I use to write return back".
Rahaf hopes to live peacefully as the rest of the world children away from the continues attacks committed by the occupation Israeli forces on Gaza, causing horror to children and women, stealing their dreams, lives and limbs.
All Rahaf wanted to do of to call for her brother to have a dinner, but a rocket from the Israeli occupation warplanes was faster to kill her. In the second day of the bombardment on Gaza, in the afternoon hours, Rahaf felt hungry, then she asked for food from her mother who asked her to call for her brother from outside the house to eat together.
The Child Alaa Qadoum (5 years) in the Targets Bank of the Occupation Army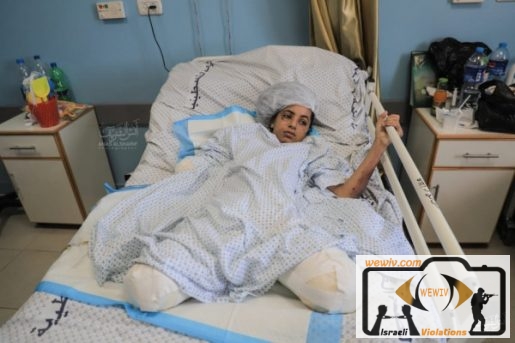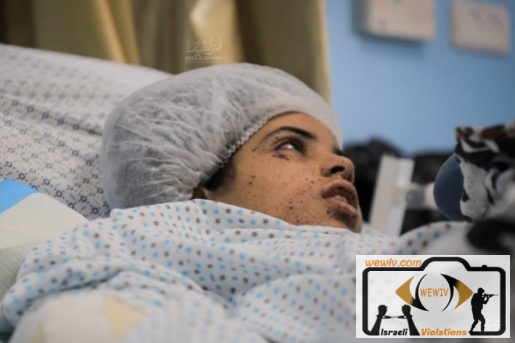 Rahaf got outside to search for her brother, and she tells the story saying "I was wounded with a rocket, I felt being shocked and didn't know what to do, the I woke up in the hospital".
Rahaf lost her legs and her right hand by a rocket parts which her all her body, while her brother was wounded".
About her hope, she says "I I hope my hand and my legs return back, Allah Alone Is Sufficient For Us, And He is The Best Disposer Of Affairs For Us".
The thing that most matters for the girl is the beginning of the academic year of school, and she doesn't know how to write with her amputated hand. She says "we still have 28 days to have the academic year started, I hope I can write with my right hand,, I was wounded and I can't write with my left hand".